Bang! Bang! Bang! The Hammer Head chant could be herad throughout the Thomas and Mack Arena for the second half of the Las Vegas 2011 Regional. Team 1572 countinued to powerhouse through only losing one match out of all 11 and ended with a final ranking of Number 2. Going into the finals they teamed up with teams 359, The Hawaiian Kids and 2496 Tru Blu and made it all the way to compete in the finals. Overall the Hammer Heads placed 2nd in the competition, but did not fail to impress many of the judges as well as other teams showing that they have come a long way as a team and will be bringing the heat at next years competition. 
This year, after some major changes to their mini-bot design, the Hammer Heads have skyrocketed through the competition at this years 2011 Las Vegas Regional. Team 1572 has became one of two teams to have the title of undefeated from their 8 qualifying matches yesterday, along with fellow Team San Diego members, the La Jolla Vikings, team 2984. At the end of Friday's competition, the Hammer Heads received the Creativity Award sponsered by Xerox for their impressive use of Autocad. Today the Hammer Heads will "defend their title" in hopes of placing in the Top 8. Wish us luck and we will keep you posted. 
Link to the local news story:
http://www.ktnv.com/category/164911/ktnv-video?clipId=5716548&topVideoCatNo=81465&autoStart=true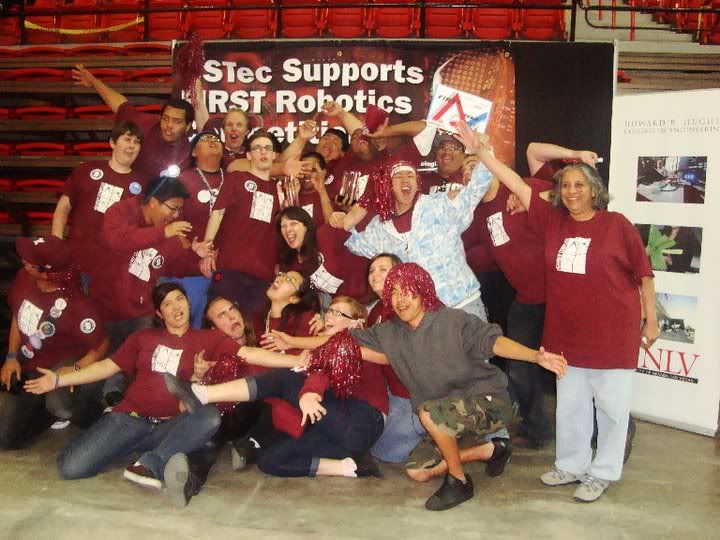 the Waterjet West inc, one of our dedicated sponsers  came out and helped us craft some of our much needed parts. Members Ryan Van Ryke and Arnab Kar assisted Scott Cormany, as he gave them a hands on demonstration on what its like working with their technology. below, Thank you Waterjet West for your mentor support. Below are a couple of pictures and a video on all the work done that day.. If you are interested in more information on the company please check out their website in the sponsers area.
The Hammer Heads are leading the way, along with 4 other Team San Deigo teams, in Cogmations lastest Beta Testing Program. The robot used in the program is a simulated example of one of our actual robots from a previous year. To check out the cogmation website and read more about their program as well as their company, click here: http://www.cogmation.com/betasite/
Jones Elementary school Dolphinbots mentoring
May-Dec 4, 2011
Cubberly Elementary School Carnival
June 4, 2010
San Diego County Fair Robotics Demo
June 12, 2011
Fletcher Elementary School Robotics Presentation
September 27, 2010
Jones Elementary School Halloween Carnival
October 2010
Robotics Fall Workshop @ High Tech High
October 30, 2010
Borders Gift Wrapping
December 16, 18, and 23
Host location for the 2011 FIRST Robotics Kick-off
January 8, 2011